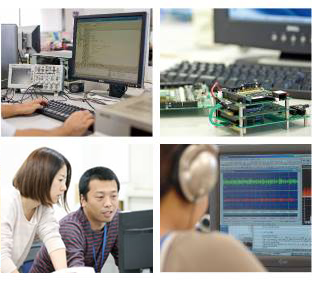 Provide a System Solution linked to Hardware
Software is a powerful partner to pull out the maximum  performance of the hardware. The importance of its role is further growing in recent years.  We support the system development in embedded systems software development field such automotive, video/sound and network device, taking advantage of the flexibility and freedom.
SANEI HYTECHS VIETNAM are focusing Software development on Android, iOS ,Bluetooth,  the embedded system software development and the third-party software verification.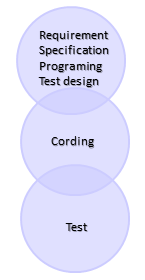 Software application development on OS such Windows, Android, iOS and Bluetooth
The demand of application software development on Windows, Android , iOS and Bluetooth is increasing.  In order to response  for these requests, we SANEI HYTECHS VIETNAM co., ltd provide  good quality solution with our specialist engineers.
The embedded system software development
In the system development, we develop a board and  unit  device as the core of the LSI development for specific applications.  By total system design technology that integrates hardware and software,  we are providing full cover design service from circuit / board design to PLD design, embedded software development, further evaluation test and user support. We have many lineup including the LSI inspection unit, bus monitor / emulator, LCD Panel Demo device, bus monitoring device for DVD, OTP writer, image sensor evaluation system, ES evaluation board / evaluation systems, etc.
Third-party software verification
We are proud of the many years of experience in the field of mass production design, quality assurance design and its evaluation, in addition to the know-how of circuit-board design, the casing design of the product and the software development for circuit control.
With combination of these technology know-how, design of the general consumer product such a video device and audio device are positioned as our new business.